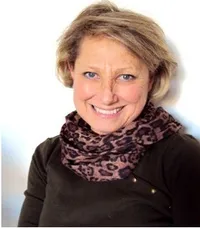 I am a psychotherapist with a private practice on the Upper East Side of Manhattan. I work with individuals and couples, specializing in anger management, assertiveness, communication and other relationship issues. I also coach executives to develop and realize their vision of growth professionally and personally.
I graduated from Yeshiva University's Wurzweiler Graduate School of Social Work and attended Cornell University and New York University for undergraduate school. I also have a Masters of Business Administration. from NYU Stern Graduate Business School.
I was in the corporate world which informs my executive counseling and coaching services. I work with individuals and couples on stress and anger management issues, relationship difficulties and on challenges they may have communicating effectively with partners, family, friends, peers, or co-workers.
I begin the process by listening to what brings you to therapy and gather information about your background and history. In general, I work in the here and now, focusing on your priorities, and relieving your current distress. My aim is that when you leave a session you feel that something happened that makes a difference. You may think about your experience in a new way or learn a new approach to put into practice. Whether you are clear about your goals when we begin or arrive at them after some discussion, I will guide you to realize those goals. I help you resolve current problems and or long-standing patterns by using methods that allow you to find answers within, leading to changes that meet your goals.
There are some situations in which an individual may dismiss therapy although it could make a significant difference in the quality of his or her life. For example, you may want to have couple's therapy but your partner resists, so you may give up on the idea. I encourage you to make that call. While we cannot change others, by changing our attitudes and our behavior, those around us often change theirs. So, you may connect in ways that you didn't before we began working together.
Some, who avoid confrontation, may feel that having that difficult conversations with family, friends, boss, or employees, is futile. But with a different mindset you may realize that there is a way to discuss even the most challenging topics. After all, everyone needs to find a way to be heard that works for them. (Click on this to link to "Assertiveness: Confrontation or Candor?").
If you are experiencing stress, or a nagging sense that your life is not what it could be, reach out to see how therapy could help you learn about yourself and others and make changes you never dreamed possible. You may be in a relationship with a wonderful person but don't feel the spark. If you leave him, would you be missing an opportunity or would you be opening the door to new experiences and meeting "the One," whatever that means. (Click on this link to "But I just don't feel the Spark").

Additional Training: Apart from training in cognitive behavioral treatments, I trained in psychoanalytical psychotherapy and strength-based and solution-focused techniques.

License and Certifications: NY Licensed Certified Social Worker in New York, expired license NY Certified Public Accountant
Professional Memberships: National Association of Social Workers